Podcast for Small Business
Sep 6
FOR IMMEDIATE RELEASE
Introducing "Own The Lemonade Stand": Your Ultimate Small Business and Marketing Guide
San Antonio, Texas - In today's dynamic and ever-evolving business landscape, owning a small business can be both exciting and challenging. To help entrepreneurs, startups, and small business owners navigate this journey and thrive in the digital age, we are thrilled to announce the launch of our new podcast, "Own The Lemonade Stand."
"Own The Lemonade Stand" is your go-to resource for practical insights, expert advice, and real-life success stories that will empower you to take your small business to the next level. Hosted by industry experts and entrepreneurs, this podcast covers a wide range of topics, with a primary focus on small business management, marketing strategies, and harnessing the power of social media.
Here's a glimpse of what you can expect from "Own The Lemonade Stand":
Small Business Success Stories: Discover inspiring stories of small business owners who started from scratch and turned their dreams into reality. Learn from their triumphs, challenges, and valuable lessons to fuel your own entrepreneurial journey.

Marketing Tips and Tricks: Stay up-to-date with the latest marketing trends and strategies that can make a significant impact on your business. Our experts will share actionable tips and insights to help you attract and retain customers effectively.

Social Media Mastery: In today's digital age, social media is a crucial tool for businesses of all sizes. Tune in to learn how to leverage platforms like Facebook, Instagram, Twitter, and more to build your brand, engage with your audience, and drive sales.

Most Successful Marketing Ideas: Get a behind-the-scenes look at some of the most successful marketing campaigns and ideas that have generated impressive results. Discover what worked, what didn't, and how you can apply these principles to your own marketing efforts.
All trademarks, logos and brand names are the property of their respective owners. All company, product and service names used in this website are for identification purposes only. 
Join us Bi-weekly as we dive deep into these subjects and bring you expert interviews, practical tips, and actionable strategies that will empower you to own your small business success. Whether you're just starting out or looking to take your established business to new heights, "Own The Lemonade Stand" is your trusted companion on the journey to entrepreneurial excellence.
Stay connected with us on Instagram for updates, episode releases, and exclusive content. Visit our website at [Website URL] to access show notes, and additional resources, and to subscribe to our newsletter.
For media inquiries, sponsorship opportunities, or to book interviews with our hosts and guests, please contact:
Jeffrey Truitt | [email protected] 
About "Own The Lemonade Stand": "Own The Lemonade Stand" is a podcast dedicated to helping small business owners and entrepreneurs succeed in today's competitive market. Hosted by industry experts, the podcast covers a wide range of topics, including small business management, marketing strategies, social media tactics, and more. Through interviews, insights, and practical advice, "Own The Lemonade Stand" aims to empower its listeners to own their entrepreneurial journey.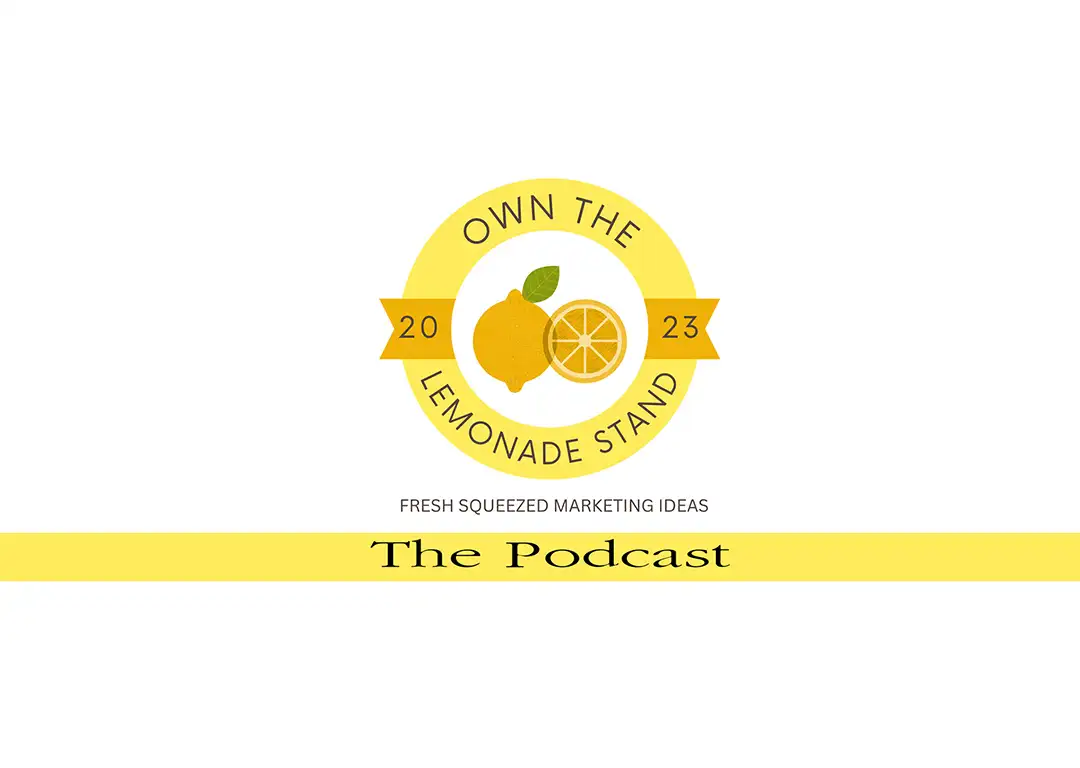 |  https://ownthelemonadestand.com  |   https://youtube.com@ownthelemonadestand